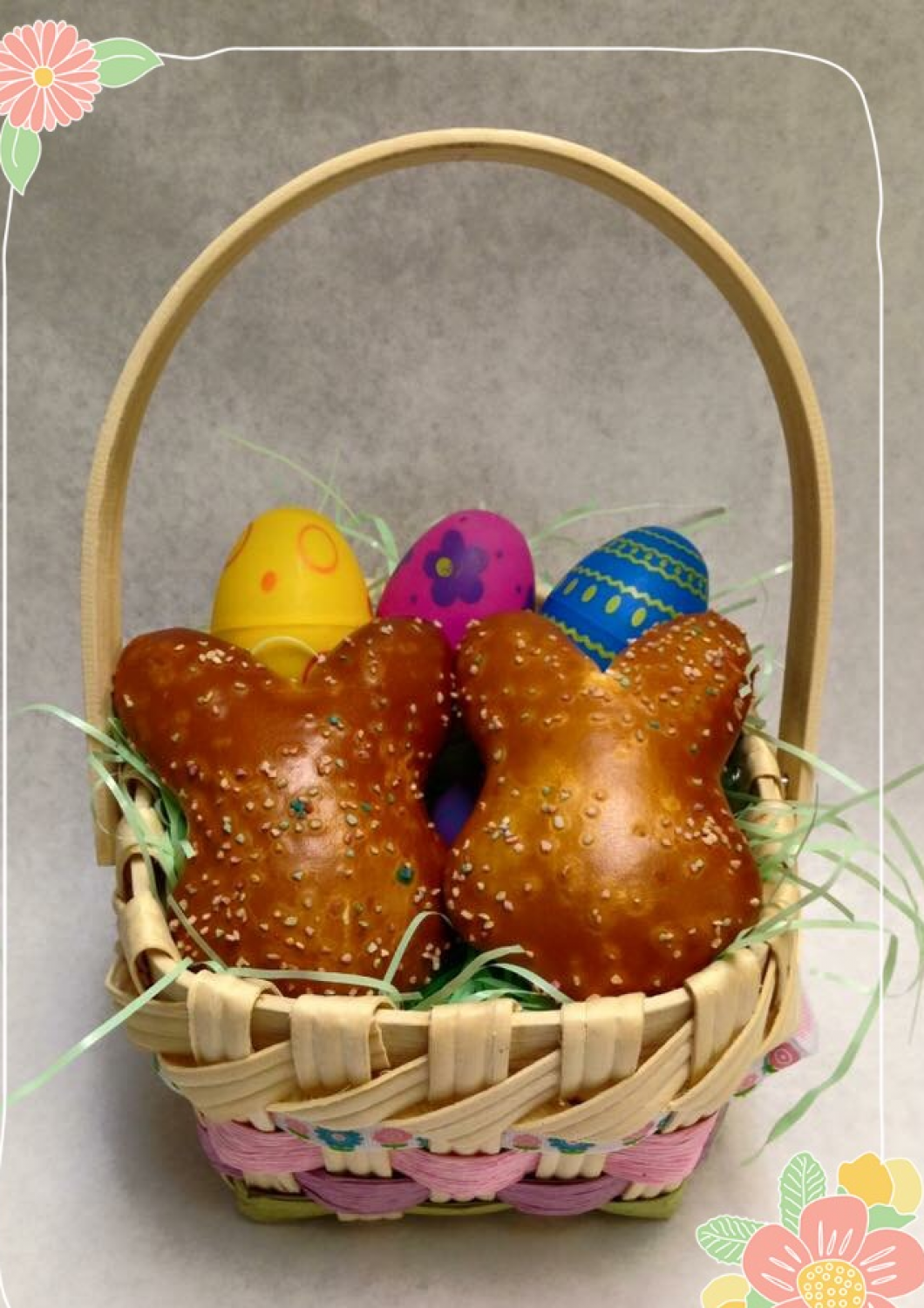 Look What's Hopping
Back Around Again,
Our Special Easter Bunny Pretzels!
Easter Bunny Pretzels
Available 4/19 & 4/20
On Sale Friday 4/19 & Saturday 4/20 at our Roadside Stand, as supplies last. Advanced orders welcome - Just call our Bakery At 717-292-1193 to place an order. Advanced orders will not be taken after Wednesday 4/17, so put your order in today!

Bakery & Roadside Stand will be closed Easter Sunday 4/21. Please note that the order does not include the basket and eggs pictured.